In honor of women's day 2022, we've thought of bringing you something special.
Today, we'll be highlighting the efforts and achievements of females in the field of art and digital design. Like all other niches, women in the design field are making immense efforts to create work that speaks for themselves and society. These creative digital artists and designers work day and night to enhance visual design and pave the way for future female designers and illustrators.
Although the names in our feature today might be unheard of, the females working tirelessly in this field are no less. This international women's day, we present our pick of the eight female designers and illustrators that we love and take inspiration from.
So let's learn about these courageously amazing females making history with art!
Paula Scher
Born in Virginia in 1948, Paula Scher has been a massive name in graphic design for more than 30 years now. Women's day is incomplete without highlighting her name. Raised in Philadelphia and Washington, Scher has been continuously 'pushing the boundaries of design.' She has developed her work by starting her career in designing children's book covers. Later in 1991, she became the first female principal at a design consultancy, Pentagram.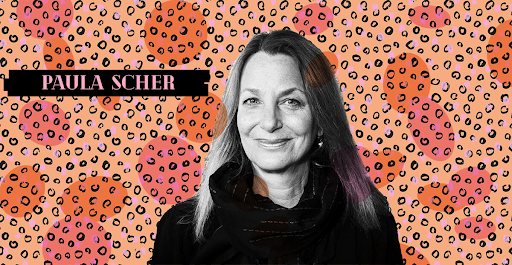 With her tremendous determination and hard work, she has revolutionized the world of graphic design. She has worked with big names like Microsoft, Coca-Cola, and the Museum of Modern Art in New York. Her work reflects her love for typography and expressionism, which the audience appreciates. Nowadays, she is working as a lecturer and educating the youth in the field of Graphic Design.
We love her because of her endless determination and efforts in producing impressive works of creative art. Moreover, her enthusiasm for educating the young generation paves the way for future designers despite their gender. For these reasons, her name is also popular in the women's day magazine, and her work can be used for women's day images.
Jessica Walsh
The 35-year-old designer was born and raised in New York, USA. Despite her young age, Jessica Walsh has made a big name in the creative world. It is essential to highlight such young female artists on  International women's day.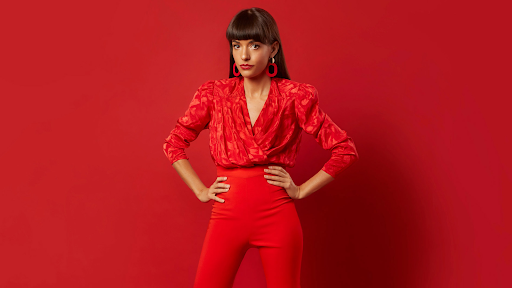 After graduating from Rhode Island School of Design, Walsh set off to follow her dream to work on various projects. Under the leadership of Paula Scher, Jessica Walsh interned at a design consultancy, Pentagram, which helped her refine her illustration and design skills.
In later years she teamed up with Stefan Sagmeister to become a principal partner for Sagmeister & Walsh in 2012, which eventually led her to open her agency in 2019. She primarily works on website design, branding, and typography, and according to her, the work she produces can be defined as 'bold, emotional and provocative.' 
We love her because her work blends the elements of design and the cultural values of our world. The women's day images are partial without mentioning her famous work ' Ladies Wine & Dine", which encourages the women in the design field to promote and collaborate rather than being mere competitors.
Vanessa Alvarez
Vanessa Alvarez is a Spanish visual artist and muralist based in Brooklyn, USA. Alvarez got her degree in Plastic Art and Design and has worked in the design field since then. With over 15 years of experience working in graphics design, fashion, performing, and urban arts, Alvarez is overly committed and disciplined in professional and creative work.
View this post on Instagram
The relation between the encouragement of art and culture can be seen within her work. Her massive murals in various cities like New York, Portugal, and Mexico show poetic skills that reflect the community. Her achievements include being a co-director of the International Kerouac Festival of Poetry and Performance. Moreover, she has illustrated two children's books that have been published.
We love her because of how her work represents the norms of society, and her art speaks up about social issues. Celebrating women's day is not possible without talking about her achievements. She has spoken up for equality and women's empowerment through her work. 
Bridget Riley
Bridget Louise Riley is a British painter mainly known for her op-art paintings. After completing her education by the mid-1960s, Riley developed her style. Taking inspiration from French Neo-Impressionist artist Georges Seurat, Riley expanded her artistic career by experimenting with color, light, and line.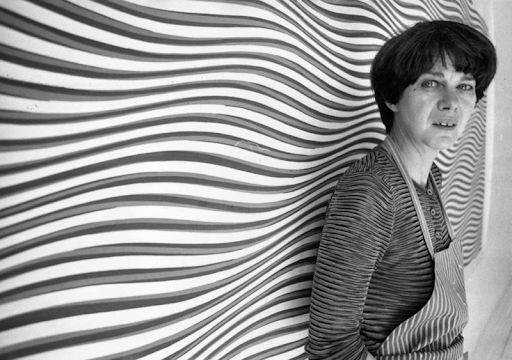 She has used various mixes of straight, wavy, and horizontal-vertical stripes. By testing color combinations and patterns, she moved on to a large canvas that has been in worldwide exhibitions. She has won numerous awards for her visionary work and has impacted the world of innovative art.
We love her because of the way her work speaks about itself. Her abstract art gives a mind-altering perception using back and white spirals. Her pure and vivid work leaves the viewer confused and awe-struck. This neurological impact on a person leaves nothing but love and respect for her.
Juliette van Rhyn
Juliette van Rhyn is currently working in the freelancing field for fashion and graphic design. She initially started as a textile designer in London for ten years, where she eventually found her love for design. According to her, working for textile made her feel missing creativity. Hence she studied part-time for Graphic Designing from Shillington while taking her textile freelancing career up.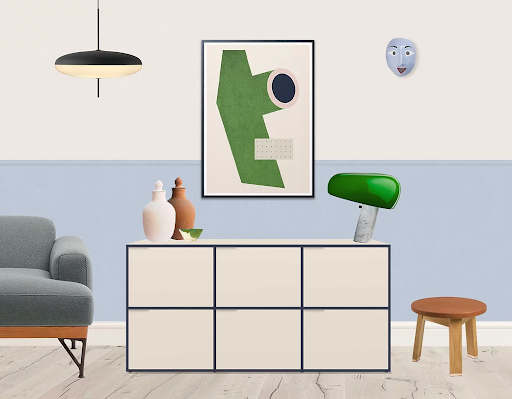 Now she works both as a freelance print and graphic designer. Her designs reflect her love for color and efforts to enhance the sense of simulation and playful atmosphere. She is always up for experimentation and tries to make small ideas more exciting, making her work distinctive.
We love her because of her enthusiasm for learning from various people. The best thing about her is that she loves sharing her ideas and skills with her fellow workers, which has helped her grow as a designer and individual. Her work is a mix of cultural diversity, which shows she is open about new ideas.
Yayoi Kusama
Yayoi Kusama is a Japanese visual artist who was born in 1929. After practicing her art in Japan, Kusama moved to New York, where she started her primary career in art. In the 1960s, her significant artwork featured naked people painted in polka dots, which became her distinct style.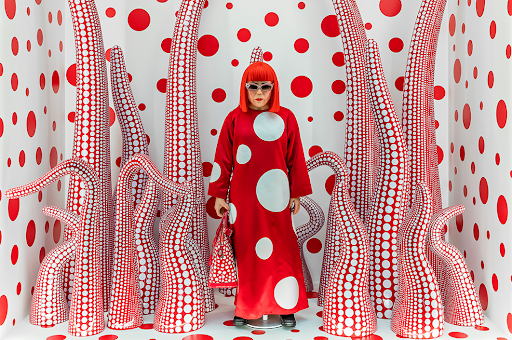 Her compulsive use of polka dots in her work of art developed due to upsetting hallucinations and visions she saw while growing up. The vivid images of floral patterns consuming dots terrified her to such an extent that the dots developed into her work of art. Another one of her famous artwork is the 'infinity installations' in which she has used mirrors to fabricate an endless space of color.
The reason we love her is because of her courageous and bold profile. Being an Asian artist never stopped her from developing her name in western culture. She has always been the one to object to the norms of both west and Japanese culture, making her one of the most fearless and bold artists of her time. 
Moreover, she is an excellent example for future artists surviving from mental health issues and coping with them in their way. The women's day magazine proudly speaks of her work. It is essential to highlight her efforts this women's day.
Camille Walala
Camille Walala is a big name in the field of design. She was born in Provence and later came to England to complete her education, which she did from the University of Brighton. And then, she went on to graduate in Textile Design and then worked on establishing her brand in London. She is famous for her bright landmarks in the public spaces of England.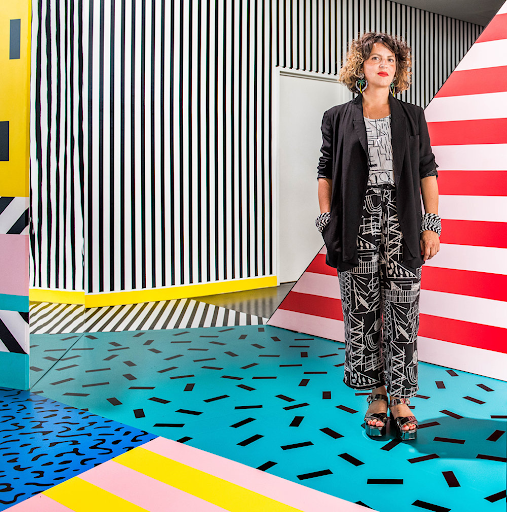 Her murals are a mixture of bold lines and solid tones of colors that creates a distinguishing feature in the streets. Walala's mural work, interior projects, and artificial landscapes have made her one of the marvelous artists in the UK. Her name is mentioned with gratitude around the women's day magazine in the UK.
The reason we love her is because of her ambitious and explosive nature. She is continuously working to protect the environment by making the streets more vehicle free. Her landscape designs support the walking of people on the roads rather than exploring riding cars. She is not afraid to paint the world with vivid and bold colors. Her tribal pop style creates a fun and lively environment on the streets.
Margaret Calvert
Born in South Africa, Margaret Calvert later moved to Britain, kick-started her career. She developed her name by designing various signboards and typographies in the UK. Anyone who has traveled to Britain has seen her work in signage along the roads, railway lines, and the airport.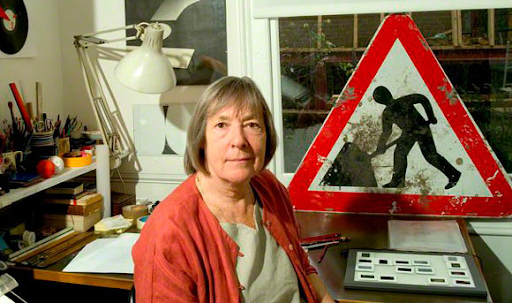 She developed her career with one of her colleagues named Jock Kinneir. They both have worked tirelessly to create various information signs for the transports. Calvert's professor discouraged his students from using typography in her college years, saying it is old-fashioned. However, as luck had it, Calvert developed her skills under the supervision of Jock Kinnear and became one of the famous graphic designers.
We love her because of her determination and will to become an outstanding designer and to achieve her dreams; she worked day and night tirelessly. She started from scratch and eventually made a big name in design. Her signage is designed to be read by vehicles moving at high speed, making her design different from the traditional approach.
Wrapping up
Every year in March, we celebrate women's day, a day to appreciate the historical efforts of women around the globe. The celebration would be incomplete without mentioning the inspirational women present in the design.
It is essential to highlight the hardworking females of the industry this International women's day to promote the value of women's day images in society and celebrate the diversity within the design industry.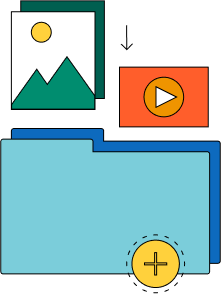 Need a quick way to share large files and creative assets?
With GoVisually Share, it's absolutely free! Try today.